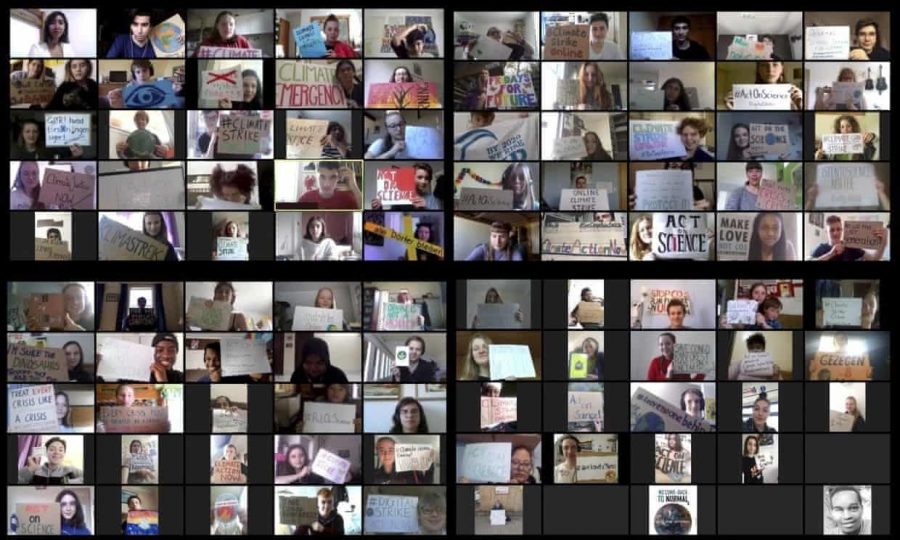 April 22 marked the 50th anniversary of Earth Day, but this year it was celebrated differently due to COVID-19. With orders of shelter in place and social distancing still in effect, thousands of climate activists from all around the country, including Houston, decided to go virtual instead of canceling planned climate strikes. To some of the organizers, the shift in this year's events serve as a cautionary example for how we're dealing with climate change. 
According to her livestream recorded on Earth day, Swedish climate activist Greta Thunberg said the strong global response to Covid-19 shows how quickly change could happen when people act on the advice of scientists. Thunberg hopes that extreme measures such as the ones taken to contain COVID-19 could be applied to the climate crisis. 
"[The World] may never look the same again. We have to choose a new way forward," Thunberg said to her Youtube audience. "If the coronavirus crisis has shown us one thing, it is that our society is not sustainable," Thunberg said. "If one single virus can destroy economies in a couple of weeks, it shows we are not thinking long-term and taking risks into account." 
Locally, Houston youth climate activists planned all year for this year's strike. In three months, they were able to change their plans to an Earth Day livestream with themes of resilience and dedication, mirroring those from other cities around the country. Sophomore and community outreach team leader for the Houston Climate Strike Julia Lewis said during the Houston livestream that the circumstances surrounding this year's event should be seen as a cautionary tale for how policy makers are dealing with climate change.
"The response from our leaders and corporations for COVID has taught us what will happen when we don't heed the warnings of the scientific community to prepare for emergencies," Lewis said to Houston NPR."We're seeing firsthand what a global crisis can do to us, and I think it's safe to say nobody wants a repeat."  
Houston's strike, which began on Earth Day and lasted three days, had a specific theme for each day. The first day of the rally primarily focused on stories told by people from communities most impacted by climate change. The next day was about the importance of divesting from fossil fuels, and how Houston, the country's energy capital, would play a key role. The last day centered around the importance of voter registration and political engagement. Although many elements of the strike were the same as the one that was originally planned, there were pros and cons to the livestream. 
"From a community engagement standpoint there's also the loss of the energy, the hype, the thrill of mobilizing in the streets. You feel power and you feel connected. And we're trying to replicate that on video, but sometimes it's not the same," Senior and 2020 youth strike head coordinator Madeline Canfield said to Houston Public Media. Strike organizers are hopeful that these strikes will ultimately help push policy makers towards better climate change policies.
"As the energy capital world, Houston is in a position to push the global community toward green energy," Houston September Strike organizer Lia Miller said on Climate Strike Action Network. "This transition will include access to training, unionized jobs, and support for those impacted by the switch in industry."