Week 11 NFL Power Rankings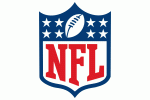 Welcome to this week's edition of the 9825's NFL power rankings for Week 11. As we near the home stretch of the NFL season, here's how I see things shaping out with playoff implications going into Thanksgiving.
New York Jets 0-9, Week 10 Result: Bye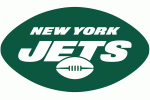 Coming off a bye, the Jets have a one game lead over the Jaguars in the tank battle for the coveted prize of selecting Clemson QB Trevor Lawrence first overall. The Jets actually put together a nice Week 10 MNF performance against divisional rival (and big brother) New England, carrying a 4th quarter lead for the first time this season, only to squander their chances of victory after a game winning FG from the Patriots. Regardless, the Jets are still a complete mess of a franchise and are destined to remain basement dwellers at the bottom of these power rankings for weeks to come. 
Dallas Cowboys 2-7, Week 10 Result: Bye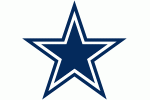 This team entered the 2020 season with as much hype and allure as any Cowboys team under Owner Jerry Jones. However, the Super Bowl aspirations of this 2-7 team have been replaced by hopes of a top draft pick in 2021, perhaps looking for a defensive prospect on a team that has given up a league worst 29 points per contest. A year ravaged by injuries to star Quarterback Dak Prescott and key contributors on defense and the offensive line have wasted another prime year of the Cowboys Super Bowl window for an aging Jones.
Jacksonville Jaguars 1-8, Week 10 Result: L 24-20 at Green Bay Packers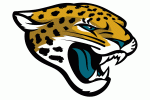 Luton Lunacy? Can it be the next big thing? For about three quarters it looked like the sixth round pick QB was going to lead the Jaguars to perhaps the upset victory of the season against the Packers on Sunday. Unfortunately that did not happen, and the Jaguars fell to 1-8 on the season. Although with promising skill players on the offensive side of the ball like wideouts DJ Chark, Keelan Cole, and rookie breakout players WR Lavishka Shenault and RB James Robinson, it looks like Jacksonville is heading towards yet another rebuild after failing to capitalize on their near 2017 AFC championship win against New England. Coach Doug Marrone may not stick around for much longer, but the Jags are in prime position for landing Ohio State's QB Justin Fields in next year's draft.
Houston Texans 2-7, Week 10 Result: L 10-7 at Cleveland Browns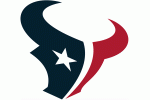 Bill O'Brien should be considered a candidate for Coach of the Year. No seriously, for all the great work he has done for both the Cardinals and Dolphins franchises. A 2-7 record stings that much worse when you realize your potential top 5 pick belongs to the Miami Dolphins. The Texans are in limbo, as former General Manager Bill O'Brien mortgaged the entire Texans' future, making a rebuild that much more difficult to undertake. In the 18 year history of the Texans' franchise, they have finally found their franchise Quarterback in Deshaun Watson, it is shameful that the ineptitude of this front office has wasted prime years of the former Clemson National Champions career. Hopefully, DE JJ Watt can leave in free agency and sign with a contender next season to attempt a Super Bowl run in the twilight of his career. An anonymous Emery student believes that "Billy O'Brien sent the Texans spiraling into an existential state of despair at the bottom of the NFL, throwing away the past, present, and future [of the franchise] during his long overstayed welcome in Houston. When I asked this student why he wished not to share his name, he claimed "because I'm embarrassed to have my name even remotely associated with this dumpster fire."
Washington Football Team (WFT) 2-7, Week 10 Result: L 30-27 at Detroit Lions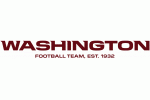 WFT has been abysmal in Head Coach Ron Rivera's first year taking over the franchise. In positive news, Riverboat Ron successfully completed the last of his cancer treatment and is in remission as soon as last week. Washington nearly came back down 3 scores against the Lions last week in an impressive effort. There are a few bright spots on this team, including the young and scary defense led by pass rushing duo Montez Sweat and Chase Young, as well as QB Alex Smith getting his first NFL start since a gruesome leg injury that got infected sidelined him in 2018. Smith filling in for QB Kyle Allen, who is out for the season after a nasty ankle injury last week, threw for 390 yards, almost ensuring him to be this year's NFL Comeback Player of the Year.
Los Angeles Chargers 2-7, Week 10 Result: L 29-21 at Miami Dolphins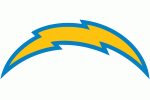 Here's a fun stat: the Chargers are 3-16 in one-score games since the start of last year. The roster has talent on both sides of the ball and possibly a once in a generation superstar rookie of the year quarterback in Justin Herbert. Barring significant injuries to the defensive side of the ball and the loss of Austin Ekeler at running back, there's no reason this team should be sitting at 2-7. I'd keep an eye on Head Coach Anthony Lynn, as his seat is getting hotter by the week.
Denver Broncos 3-6, Week 10 Result: L 37-12 at Las Vegas Raiders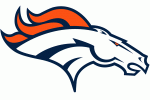 The Broncos were everyone's dark horse playoff hopeful in the AFC this year, and although losing pass rusher and former DPOY Von Miller and budding star receiver Courtland Sutton to a torn ACL, this team should realistically contemplate whether Drew Lock is the franchise quarterback going forward with a 58.63 completion percentage, 14 passing touchdowns, and 13 interceptions in 12 career games. There's bright spots on this team, and it is likely that next year is their opportunity to compete again, but the Broncos are on the verge of finishing with their fourth straight losing season after their Super Bowl 50 hangover.
Cincinnati Bengals 2-6-1, Week 10 Result: L 36-10 at Pittsburgh Steelers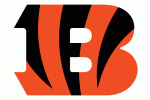 The Bengals came crashing down to earth in a 36-10 rout against divisional opponent Pittsburgh Steelers. Before that, they had an impressive win against the reeling Tennessee Titans, and have played close in every game. Joe Burrow seems to be the franchise quarterback the Bengals desperately needed to compete in the strong AFC North, and he has repeatedly demonstrated his toughness after playing through an ankle injury last game. What is concerning is the lack of protection Burrow is receiving from his offensive line, as he is the 3rd most sacked quarterback in the NFL and is racking up too many hits early in his career.
Chicago Bears 5-5, Week 10 Result: L 19-13 vs. Minnesota Vikings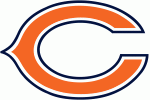 The Bears should not be ranked this high. Every time I watch this team I want to gouge my eyes out they are so bad. Bears fan, and perhaps the only defender of 2017 2nd overall pick QB Mitch Trubisky on the planet, Kian Bobrow, believes that Head Coach "Matt Nagy's moves are head scratching" and "overall the Bears ineptitude on offense makes [him] so angry." Starting the season 5-1 with one of the easiest schedules in the NFL, the Bears have not won a game in 4 consecutive contests, all against teams with legitimate playoff hopes. The defense is still top three in the league– the most entertaining part of every Bears game, and are a Super Bowl caliber unit. The offense, however, is another story, ranked 31st in total offense. The quarterback situation is a straight dumpster fire with Nick Foles (who left last game with injury with 30 seconds remaining in the 4th), and the play calling has been abysmal, as there is no time to execute before Foles takes hits. The Bears are the laughingstock of the NFL. They mortgaged their entire future on bringing in Khalil Mack who leads an awesome defensive unit which is being wasted due to ineptitude in the front office. The Bears should do a complete rebuild and fire General Manager Ryan Pace for the unholy sin of drafting Mitch Trubisky second overall and relinquish Matt Nagy from head coaching duties. 
Carolina Panthers 3-7, Week 10 Result: L 46-23 vs. Tampa Bay Buccaneers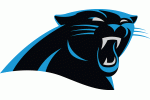 Unfortunately, it looks like signal caller Teddy Bridgewater will be out this week against Detroit, along with backfield mate Christian McCafferey (CMC) who will miss yet another game after a shoulder injury took him out late in the game against the Chiefs last week. The Panthers were able to keep up with Tom Brady and the Buccaneers in the first half only to be routed 46-23, giving up a 98 yard touchdown to Tampa running back Ronald Jones. The 2020 Panthers have all the makings of a good NFL team with first year Head Coach Matt Rhule and Joe Brady as Offensive Coordinator. The offense is more talented than most people credit them with a solid receiving trio of Robby Anderson, DJ Moore, and Curtis Samuel with All Pro CMC heading the backfield. Watch out for this Panthers team next year, they could be a dark horse Super Bowl contender.
Atlanta Falcons 3-6, Week 10 Result: Bye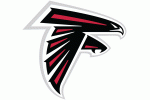 After losing Super Bowl 51 in infamous fashion after being up 28-3 against the Patriots, the Falcons have been the weirdest team in the NFL. They are uber talented on the offensive side of the ball with receiving duo Julio Jones and Calvin Ridley, with high expectations going into every season. Did you know the Falcons are the first team in NFL history to lose two regular season games after being up 16+ points in the 4th quarter? They could easily have a winning record (and saved Former Coach Dan Quinn's job) if they didn't blow fourth quarter leads in embarrassing fashion against the Cowboys and Bears in weeks 2 and 3. With new interim Head Coach Raheem Morris at the helm, the team has won 3 of their last 4 and have heavily emphasized holding their leads and finishing games. This Falcons team is looking better, but starting 0-5 makes it incredibly difficult to make the playoffs, and their record won't be terrible enough to net a high draft pick.
New York Giants 3-7, Week 10 Result: W 27-17 vs. Philadelphia Eagles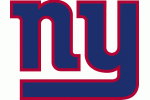 The Giants are good. There I said it. They have quietly gone 3-3 in their last 6 games, losing those 3 by 3, 1, and 2 points. The defense looks sharp and motivated under new head coach and Belichick disciple Joe Judge, and QB Daniel Jones is doing a better job of getting the ball out quicker and limiting turnovers. What is concerning about "Danny Dimes" is that in his one and a half season record as a starter, he is 2-16 against teams not named the Washington Football Team and 4-0 against said Football Team. If this Giants team keeps playing consistently on both sides of the ball, they can squeak into the playoffs by overtaking the Eagles in a wide open NFC East.
Detroit Lions 4-5, Week 10 Result: W 30-27 vs. Washington Football Team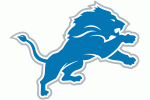 There's a saying in Detroit: SOL which stands for Same Old Lions. With a three score lead heading into the second half and things firing on all cylinders for Head Coach Matt Patricia's squad, they allowed the lowly WFT back into the game, escaping with a nail biter victory after a 59 yard field goal from Kicker Matt Prater. Some bad news though as QB Matt Stafford has a fractured thumb but is expected to play in this weekend's bout against the Carolina Panthers. It has been a bumpy road for this 4-5 Lions team. One of the bright spots however, is their usage of rookie running back D'Andre Swift, who has seemed to earn the featured back role after dropping a potential game winning touchdown in week one. If the Lions put it together, they could end the season with a winning record and secure the final wild card spot in the NFC, which is crucial to head coach Matt Patricia in keeping his job for next year. According to upper school English teacher and Detroit superfan Mr. Lombardi, "The Lions continue to be underachieving under Matt Patricia and their defense is suspect at all levels. If Matty P wants to keep his job, now is the time to go on a run and show that his coaching has made an impact." (Mr. Lombardi-optimist that he is-continues to hope). 
San Francisco 49ers 4-6, Week 10 Result: L 27-13 at New Orleans Saints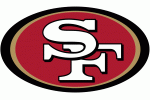 The theme of Super Bowl hangovers in the NFL continues on with this San Francisco 49ers squad in 2020, but really it's a different story. This 9ers team may be one of, if not the most, injury depleted teams in the NFL, losing star pass rushers Nick Bosa and Arik Armstead on back to back plays in week 2 due to ACL tears, cycling in five different starting running backs, and losing possibly the league's best tight end, George Kittle, to season ending foot surgery, not to mention QB Jimmy Garoppolo, who has missed more than half the season with a high ankle sprain. This 49ers team is good under young head coach Kyle Shanahan, with an awesome power running scheme that causes matchup nightmares for opposing defenses. With all things considered, San Francisco is still a solid squad who will be in every game this season, but there are many question marks heading into next year with who will be the signal caller since Garoppolo has not met expectations.
Philadelphia Eagles 3-5-1, Week 10 Result: L 27-17 at New York Giants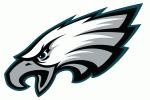 For those thinking it was impossible that Philadelphia would have the amount of injuries they did a season ago, they were wrong. They've lost star offensive linemen during training camp and are playing most of their games with pass-catchers from the depths of the practice squad. A Super Bowl hopeful going into the season, the Eagles still sit atop possibly the worst division in NFL history in the NFC East with a whopping 3-5-1 record. They also just lost to divisional opponent New York Giants who are now gaining ground in the fight to host a home playoff game. QB Carson Wentz is not the same MVP candidate he was when Philly went on their Super Bowl run a few seasons ago, and there are a lot of questions for the direction of where this franchise will go heading into this offseason. However, with skill players RB Miles Sanders, WR Alshon Jeffrey, and tight ends Zack Ertz and Dallas Goedert returning to the field of play, it will only make Wentz's life easier. I suspect the Eagles will still cruise to that AFC East title and be a tough out for wildcard teams having to travel to Philly come playoff time.
Minnesota Vikings 4-5, Week 10 Result: W 19-13 at Chicago Bears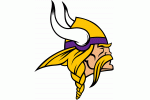 "You Like That?" asked Kirk Cousins (probably) as he finally won a Monday Night Football game after starting his career 0-9 in primetime. It was against the Bears yes, but the Vikings have found their recipe with new offensive coordinator Gary Kubiak: Run the ball with the league's best running back in Dalvin Cook, the NFL's leading rusher with one less game played than second place's Derrick Henry. With a strong run game, it forces opposing defenses to stack the box with 8 defenders, allowing plenty of play action opportunities for WR Adam Thielen (2 touchdowns 4 catches 57 yards) and budding superstar pass catcher Justin Jefferson (8 catches 135 yards). Don't look now but the Vikings are 4-5 and can make a push in the NFC as long as their defense and Cousins keep playing consistently.
New England Patriots 4-5, Week 10 Result: W 23-17 vs Baltimore Ravens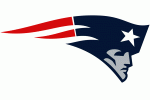 Never doubt Bill Belichick, the greatest NFL coach of all time. As 7-point underdogs going into Baltimore, as a monsoon poured rain the entire game, the Patriots led the balanced rushing attack of Damien Harris and Rex Burkhead gashed the league's second best defensive unit in the Ravens. QB Cam Newton looked better passing the ball and has found a new favorite target in former quarterback-now-receiver Jakobi Meyers. This 4-5 Patriots team looks like it will get back to .500 after playing the Texans this week and can get hot at the right time with their heavy run scheme to reclaim AFC supremacy. The NFL has been put on notice.
Tennessee Titans 6-3, Week 10 Result: L 34-17 vs. Indianapolis Colts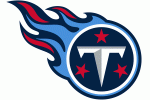 Starting the season 5-0, everyone had the Titans circled as a perennial contender in the AFC, ready to knock out the Kansas City Chiefs' dominance. They have been fools gold this entire season, barely escaping with wins against the Broncos, Jags, Vikings, and Texans, with their only big win against a depleted Bills team in Week 5. The Titans are 1-3 in their last four, not keeping it as close as the score would suggest against Pittsburgh, and getting dominated by the Bengals and Colts. Tennessee also has the 2nd worst opponent third down conversion percentage in the NFL. The offensive side of the ball has been strong led by QB Ryan Tannehill, superstar RB Derrick Henry aka "Tractorcito ", and weapons on the perimeter like stud wideout AJ Brown. But with a historically bad defense, the Titans can only win in shootouts.
Cleveland Browns 6-3, Week 10 Result: W 10-7 vs. Houston Texans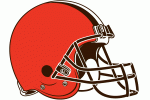 The weather played a major factor in many NFL games this weekend, especially in Cleveland, as their matchup with the Texans was delayed 45 minutes prior to kick off due to rain delays from a passing monsoon. Good news for the Browns, as RB Nick Chubb made his return from injured reserve with 19 carries and 126 yards, although frustrating gamblers worldwide by failing to cover the -3.5 spread after breaking a 60+ yard run only to stay out of the endzone and going out of bounds on the one yard line. The Browns have finally found their offensive identity with head coach Kevin Stefanski: power running football with the league's best RB duo in Chubb and Kareem Hunt. The Browns are playing better after getting healthy on offense with Wyatt Teller also back on the O Line. Cleveland's almost 20 year playoff drought is sure to come to an end this season, and the key is to run the ball and keep the ball out of quarterback Baker Mayfield's hands.
Arizona Cardinals 6-4, Week 10 Result: W 32-30 vs. Buffalo Bills, Week 11 Result: L 28-21 at Seattle Seahawks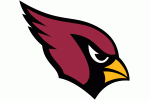 We all knew the Cardinals were going to be better heading into this season. How could you not by adding former Texan wideout Deandre Hopkins to an already loaded offense with budding superstar QB Kyler Murray? The Cardinals are the #1 offense in the NFL heading into Week 11, but have been incredibly hot and cold this season. Right now they're hot but have had some luck along the way as they narrowly escaped with an overtime win in a MNF thriller against Seattle having never led in regulation. Kyler is on pace to break Cam Newton's quarterback rushing touchdown, and some may have to question out of the under 6 foot former baseball prospects, who is the better quarterback in the division between him and Russell Wilson. Murray may be making a midseason push to win MVP, but with a difficult remaining schedule, we'll see if the sophomore quarterback can prevent his team from falling "short" of making a deep playoff run.
Las Vegas Raiders 6-3, Week 10 Result: W 37-12 vs. Denver Broncos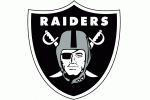 Don't sleep on the Raiders, they are the only team this season to defeat the Kansas City Chiefs, and QB Derek Carr is playing the best ball of his career. This team can win multiple ways on offense with a very good ground game led by RB Josh Jacobs and a top 5 offensive line unit, as well as passing the ball with weapons like TE Darren Waller, WR Nelson Agholor, and the rookie speedster from Alabama WR Henry Ruggs. The defense is young but not as bad as the public perception, with hard hitting DB Jonathan Abram leading the charge along with a formidable pass rush. The Raiders have essentially been building "Chiefs lite" to compete in the AFC West with a solid defense, star tight end, receiver who can take the top off opposing defenses, and a great offensive line and running game. 
Seattle Seahawks 7-3, Week 10 Result: L 23-16 at Los Angeles Rams, Week 11 Result: W 28-21 vs. Arizona Cardinals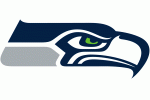 Hate to say I told you so, but I've been calling the Seahawks out as frauds the entire season. They are poised to shatter the NFL's record for worst passing defense by almost 1000 yards. The defense is horrid, but has incredible talent with the league's top linebacker in Bobby Wagner and safety Jamal Adams, who is lining up all over the field and blitzing the quarterback. NFL Twitter's offseason campaign to #LetRussCook has gotten a little wobbly, as QB Russel Wilson, who has shockingly never received a single MVP vote, was on pace to win that award off a 5-0 start, but has petered out throwing interceptions losing 3 of his last 5 against solid opponents like Arizona, Buffalo, and the Rams. With a solid win against an Arizona team this past Thursday night with the defense showing up to play, including newest trade deadline acquisition DT Carlos Dunlap, the Seahawks may be able to recapture that magic and push for the NFC's number one seed. 
Baltimore Ravens 6-3, Week 10 Result: L 23-17 at New England Patriots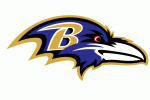 I don't really care that the Ravens lost to the Pats at home on Sunday Night. This team needs to get healthy going into the homestretch of the season, missing key contributors on defense with defensive linemen Calais Campbell and Brandon Williams out as well as an offensive line without Orlando Brown and a now retired Marshal Yanda. Reigning MVP and star QB Lamar Jackson is 25-5 in his NFL career as a starter and the Ravens have broken the NFL record for consecutive games with 20 or more points in 31 straight contests (only to get snapped by the Pats this week). This Ravens team is still a Super Bowl caliber squad, but this Jackson led rushing attack is not built to play from behind, having a 1-6 record when trailing at half. The defense is as good as ever, but the running game is not nearly as strong as it was last year and the Ravens will need to find that balanced offensive attack passing the ball, which they do at the 31st rate in the NFL.
Indianapolis Colts 6-3, Week 10 Result: W 34-17 at Tennessee Titans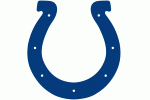 The Colts put on quite the impressive showing last Thursday Night in a battle against divisional rival the Tennessee Titans for AFC South supremacy. Although QB Phillip Rivers has looked like a shell of his former self this season, the offense was humming with rookie wideout Michael Pittman (7 catches 101 yards) and the running back committee led by Nyheim Hines (12 rushes 70 yards, 5 catches 83 yards, and a receiving and rushing touchdown). The defense has been stellar with linebacker Darius Leonard in the lineup, leading the Colts as the number one defensive unit in the NFL giving up only 290.4 yards per game. With four of their six remaining games against the Packers, Titans, Raiders, and Steelers, the Colts will have a real test. Watch out now, the Colts may be the second best team in the AFC behind the Chiefs and I expect them to climb these power rankings as the season draws to the finish line.
Los Angeles Rams 6-3, Week 10 Result: W 23-16 vs. Seattle Seahawks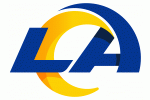 I honestly thought the Rams were slightly overrated at the beginning of the season starting with a 4-1 record with all of their wins against every team in the NFC East and what was poised to be a blowout if it weren't for a scoring splurge late against the Bills in Week 3. It's been a little shaky more recently losing to a healthier 49ers team in primetime a few weeks ago and losing to the Dolphins even when dominating total offensive yards 471 to 145. Nonetheless, the Rams are returning to form behind a stellar defense led by top players at their respective positions in Corner Jalen Ramsey who shut down WR DK Metcalf last week and defensive tackle and odds on favorite to win DPOY, pass rusher Aaron Donald. When the offense is clicking almost like it did in their Super Bowl run two seasons ago with a great running game and play action pass it is among the best units in football. The Rams have a legitimate chance to win the most competitive division in all of football in the NFC West and have a legitimate path to compete for a Super Bowl title.
Green Bay Packers 7-2, Week 10 Result: W 24-20 vs. Jacksonville Jaguars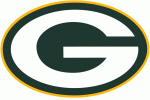 I regret putting the Packers this high, but nonetheless, they sit as the number one seed in the NFC if the playoffs started today. This team reminds me a lot of the 13-3 team they were last year: a finesse team that is too dependent on WR Davante Adams, shaky on defense at times especially against the run, and can only beat up on bad opponents. Speaking of bad opponents, the Packers were trailing a Luton-led 1-8 Jaguars squad in the second half on Sunday, only to pull out a narrow 24-20 victory. If you want to blame it on the windy weather that's fine, but come playoff time the Packers are going to have to be able to win outside in the cold if they want to cash in on their Super Bowl aspirations. 
Miami Dolphins 6-3, Week 10 Result: W 29-21 vs. Los Angeles Chargers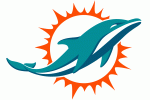 The Dolphins at Number 6? Am I crazy? Yes I am, but this Miami squad has exceeded expectations under Head Coach Brian Flores who has successfully led a rebuild in only 1 and a half seasons. He is undoubtedly my pick for NFL coach of the year.The defense has been great, led by top corner duo of Xavien Howard and big free agent acquisition Byron Jones and it seems a different key contributor steps up almost every week including breakout star LB Andrew van Ginkel. Everyone questioned the Dolphin's decision to bench career journeyman Ryan Fitzpatrick, who was playing quite well to start the year, but Miami has not looked back with 5th overall draft selection and former Alabama left handed superstar Tua Tagovailoa who has been sharp in his three wins as the starter. This Dolphins team can easily be 9-3 in three weeks by beating the league's bottom dwellers in Denver, NY (Jets), and Cincinnati. They will be tested to close the season as they play the Chiefs, Pats, Raiders, and Bills, but this Miami team has a legitimate shot to make the postseason. 
Buffalo Bills 7-3, Week 10 Result: L 32-30 at Arizona Cardinals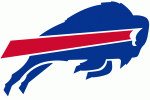 Starting with a scorching 4-0 record to open the season, the Bills went through a bit of a rough patch when they lost to legitimate AFC contenders in Tennessee and Kansas City in Weeks 5 and 6. They were in a bit of a funk after losing key contributors on defense including All Pro Corner Tre'Davious White, Linebacker Matt Milano, among others on the offensive side of the ball. The Bills have gotten healthier and had an impressive win against Seattle two weeks prior where the explosive offense led by QB Josh Allen's rocket arm returned to early season form. This Buffalo defense is a top five unit in the NFL when healthy, and the offensive side of the ball has taken bounds and leaps from last season with the addition of WR Stefon Diggs. The passing game has been fantastic, 5th best in total passing yards per game, and if the running game can come alive with Devin Singletary and rookie standout Zack Moss, this Bills team is poised to make a run at an AFC Championship appearance. 
Tampa Bay Buccaneers 7-3, Week 10 Result: W 46-23 at Carolina Panthers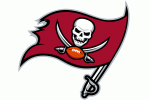 The teams in my top four are this year's legitimate Super Bowl contenders. There is a very good chance that the winner of the Lombardi trophy will be hoisted by one of these squads, but each team (except for the Chiefs) has a few slightly glaring weaknesses that may stop them short of a championship. I think the Bucs are the best team in the NFC, but every time I get on the hype train they lose in mysterious fashion. Sunday Night Football two weeks ago against the Saints was poised to be one of the games of the year, after the Bucs narrowly lost in New Orleans in week one. They got absolutely shellacked 38-3 by a red hot Saints team in what was the most shocking game of the NFL season. The Buccaneers this year have been really good at bouncing back from losses however, and won handily last week versus a frisky Panthers team 46-23. The offensive firepower only rivals the Chiefs in terms of pure talent, with two great running backs in Ronald Jones and Leonard Fournette, a resurgent TE Rob Gronkowski, and the receiving trio of Chris Godwin, Mike Evans, and formerly the best wide receiver in the league in Antonio Brown. Everyone on offense was able to get the ball in their hands and produce efficiently, but don't forget about this Tampa defense who is 3rd ranked in the NFL. If QB Tom Brady can limit the turnovers and his offensive line keeps a clean pocket, this Buccaneers team will host a home Super Bowl in Tampa come February.
New Orleans Saints 7-2, Week 10 Result: W 27-13 vs. San Francisco 49ers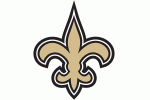 The Saints were my bandwagon team as the season approached and I predicted this year was their best shot to make a run at the Lombardi trophy before their Super Bowl window closes due to QB Drew Brees retirement and a looming salary cap crisis in 2021. Top to bottom this is probably the best roster in the NFL, the defense is filled with household name players and the offense boasts top positional players in RB Alvin Kamara and WR Michael Thomas. The Saints started off slow last week in San Francisco after going down 10-0 but rallied back and blew out the 49ers scoring 27 of the games final 30 points on route to a 14 point victory. The unfortunate news is that Brees took a nasty sack and has been diagnosed with multiple rib fractures and a punctured lung, sidelining him for at least two weeks. However, Coach Sean Payton shockingly announced today that Taysom Hill will be the starting quarterback, giving the 31 year old swiss army knife signal caller his first opportunity as an NFL starter in what is primed to be an electrifying game against Atlanta on Sunday. This Saints team is really really good, but I worry New Orleans fans are due for a fourth straight heartbreaking playoff exit come January.
Pittsburgh Steelers 9-0, Week 10 Result: W 36-10 vs. Cincinnati Bengals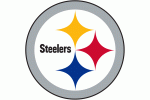 The last unbeaten team in the NFL, the Steelers sit atop the AFC with a 9-0 record. Pittsburgh has not been very convincing this year as a true caliber contender after playing close games with a few too many opponents. The mantra of this Mike Tomlin-led squad is that they play to their competition, showing up big in games against strong opponents like the Ravens or Titans, but play down to lesser competition like the Cowboys last week. Tomlin probably used the public perception to motivate his team as the Steelers completely obliterated the Bengals last week in what was their most convincing win of the season, firing on all cylinders. The defense is inarguably the best unit in the NFL led by DPOY candidate OLB TJ Watt and DB Minkah Fitzpatrick. The offense has been incredibly explosive with pass catchers JuJu Smith-Schuster, Diontae Johnson, Eric Ebron, and rookie sensation Chase Claypool who can go off for a big game on any given week. The running game has also been solid with James Conner who has managed to stay healthy for what seems like the first time in a few seasons. With a first round playoff bye secured, the Steelers have a puncher's chance of knocking out the Kansas City Chiefs in this year's AFC Championship game if they can host the defending Super Bowl champs at Heinz Field.
Kansas City Chiefs 8-1, Week 10 Result: Bye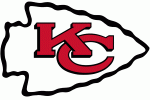 This is possibly the most complete NFL team in a long time. Never in the past few seasons in the NFL have I seen a team that is in a tier of its own that has virtually no competition as the best overall team. Coming off a bye, the Chiefs are rested and have been very fortunate to have a roster that has stayed as healthy as it has been all season. Signal caller Patrick Mahomes is undoubtedly the best player in the NFL, and is almost a lock to win the MVP award with a pristine 25 touchdowns to only 1 interception. The weapons on this Chiefs offense are simply unfair and impossible to stop with WR Tyreek Hill, TE Travis Kelce, and other pass catchers with rookie RB Clyde Edwards-Helaire toting the rock, not to mention that former all-pro running back Le'Veon Bell is due to come up big as a key contributor as he gets more acclimated to this offense after signing with the team a few weeks ago. The play calling by Head Coach Andy Reid and Offensive Coordinator Eric Bienemy has been incredible, and the defensive is a solid unit in its own right. There is really no team that can match up very well with the Chiefs. The only way for them to lose is if they are caught on an off-day which has happened a few times including their one loss versus the Raiders and last week's matchup with Carolina. But even when trailing, it is almost impossible to stop the Mahomes aerial assault and they can never be counted out of any game. Crown the Chiefs AFC Champions and it is a near guarantee that they will win back-to-back Super Bowls in Tampa come February barring something crazy.
***These rankings are an opinion from the 9825 Staff.