Antonio Brown Threatens Retirement Over Helmet Grievance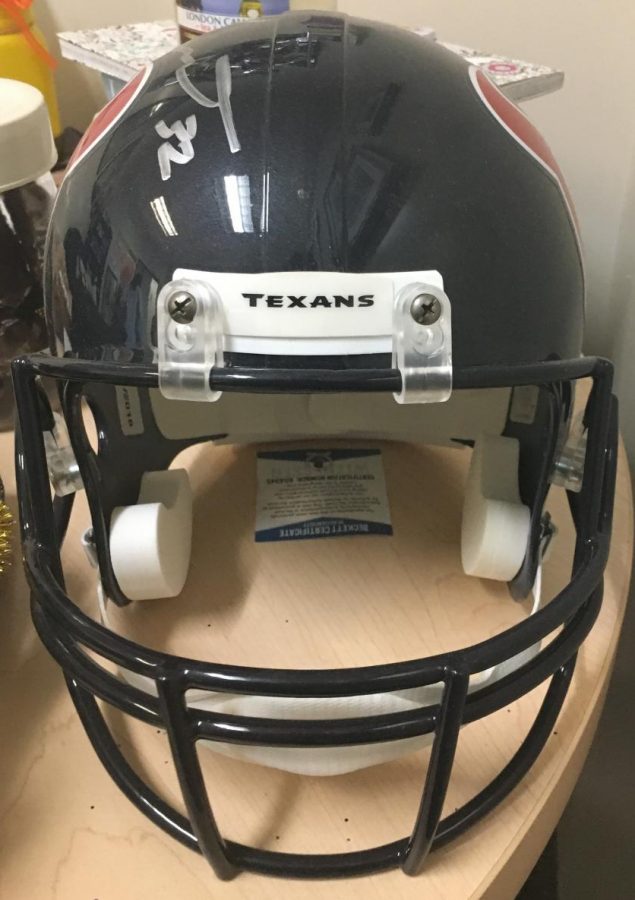 The National Football League offseason was wild. Nearly 30 of the League's pre-eminent stars changed teams. Most notably, Pittsburgh Steelers wide receiver Antonio Brown was traded to the Oakland Raiders during the spring in exchange for a third and fifth round pick in the 2019 NFL Draft. Brown's trade came after he voiced frustration to their front office after last year's playoff upset. 
However, Brown's frustrations continued beyond his trade  when he threatened retirement after the NFL banned him from wearing his old helmet during games. According to SB Nation, Brown has used the Schutt Air Advantage as his preferred headgear since 2009, his rookie year, and pushed to be "allowed to keep playing in the equipment that he's comfortable with." 
The National Operating Committee on Standards for Athletic Equipment (NOCSAE), a nonprofit organization responsible for approving NFL and NCAA equipment, deemed the helmet safe to use during such physical games. According to SB Nation, the helmet was just old and outdated. Many receivers "moved on" from this helmet back in 2014.
The Athletic reported that Brown immediately filed a grievance against the NFL, stating that they would be liable if he got hurt in new equipment. He lost that argument, but filed yet another grievance, arguing that "he should be afforded the same rights provided to other NFL players to have a 1-year grace period to phase out his helmet in 2019 season," according to  NFL analyst Ian Rapoport.
As expected, Brown lost his case for the second time. The two grievances kept Brown out of participating in training camp with his new teammates for weeks, and thus the Raiders were without their star receiver. Being out of practice still didn't alter his insistence on using his preferred helmet. Brown tweeted, "I'm looking for a Schutt Air Advantage Adult Large Helmet that was manufactured in 2010 or after. In exchange, I will trade a signed practice worn @Raiders helmet." 
As for the fans, many are questioning why Brown, a 7-time Pro Bowler, would threaten retirement over a helmet. "This really affects his ability to cooperate with potential teams who want to trade for him and his relationship with his coaches and teammates," NFL fan and Senior Avi Moses explained. Moses also believes it reaffirms how strict the rules of the NFL are. 
"This event sets the tone for future players who want to challenge the rules," Moses said.  "The NFL is making it clear that they will not allow the concerns of one player to affect the whole game." The NFL will not single out player for nor give special priority to players who demand that their preferred equipment be allowed for use if it is outdated.
Brown is currently back at Raiders training camp in his NFL-regulated equipment.  "While I disagree with the arbitrator's decision," he said on Instagram, "I'm working on getting back to full health and looking forward to rejoining my teammates on the field."