Brady Leaves Patriots for Buccaneers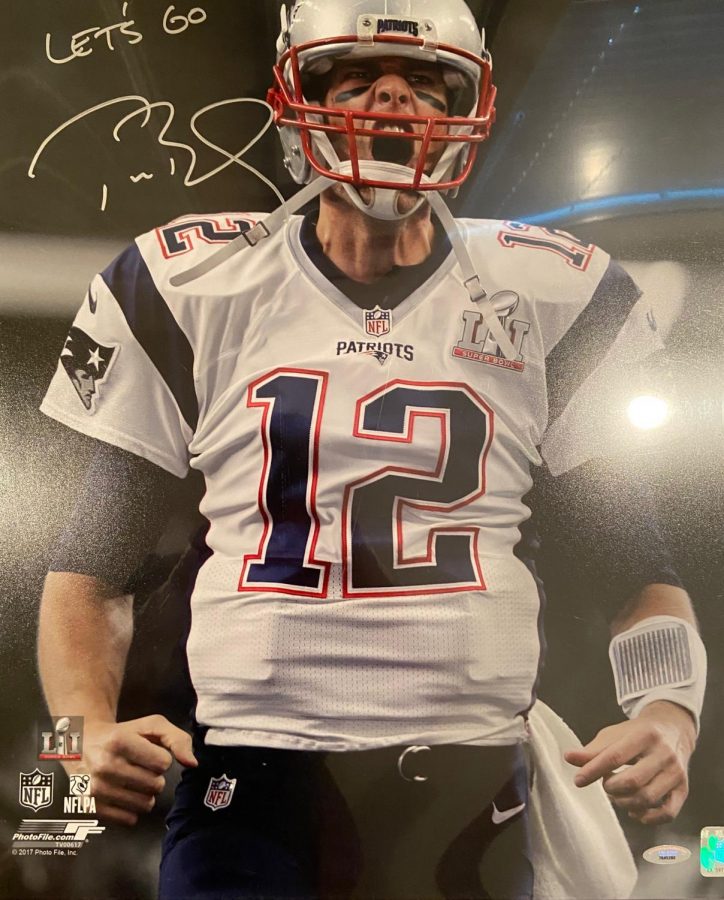 Four time Super Bowl MVP and six time champ Tom Brady is on the move for the first time in his career. On March 17 , Brady announced on instagram that he would be leaving the New England Patriots to become an unrestricted free agent through. Brady spent 20 years with the Patriots, and made a name for himself in New England for two decades. Head Coach Bill Belichick and team owner Robert Kraft drafted Brady in the sixth round of the 2000 NFL draft. Six quarterbacks were taken before Brady in that draft, which is remarkable as he has become one of the best quarterbacks of all time.
It became clear at the end of the 2019 season that the Patriots were eyeing a new quarterback. Brady's contract ended upon the completion of the season, and there were very few talks of the Patriots configuring a new deal with him. Brady turns 43 in August, and he is on the back half of his career, meaning he would be looking for a short term deal. 
The Tampa Bay Buccaneers and the Los Angeles Chargers were two potential landing spots for Brady earlier in the week. As the week progressed, the Buccaneers made Brady an offer worth $30 million, per the NFL Network's Ian Rappaport. He eventually signed on Friday, March 20, for $50 million over two years.
The Patriots organization showed sympathy for Brady and his family as the news came out that he wouldn't return to the team. Belichick released a quote through the team's website and said, " It has been a privilege to coach Tom Brady for 20 years. Tom was not just a player who bought into our program. He was one of its original creators." 
Brady had a very close relationship with chairman and owner Robert Kraft who said, "I now look forward to the day we can bring him back home to New England to celebrate his Patriots career, his endless achievements and his legacy as the greatest of all time. I love him very much."
Though Brady's historic career in Foxborough is over, he will look to bring his championship pedigree to an organization who hasn't seen playoff football since the 2007 season. Coincidentally, the 2021 Super Bowl will take place in Tampa Bay. Brady will look to make even more history by being the first team to play a Super Bowl in their own stadium.