The Last Dance Airs Early on ESPN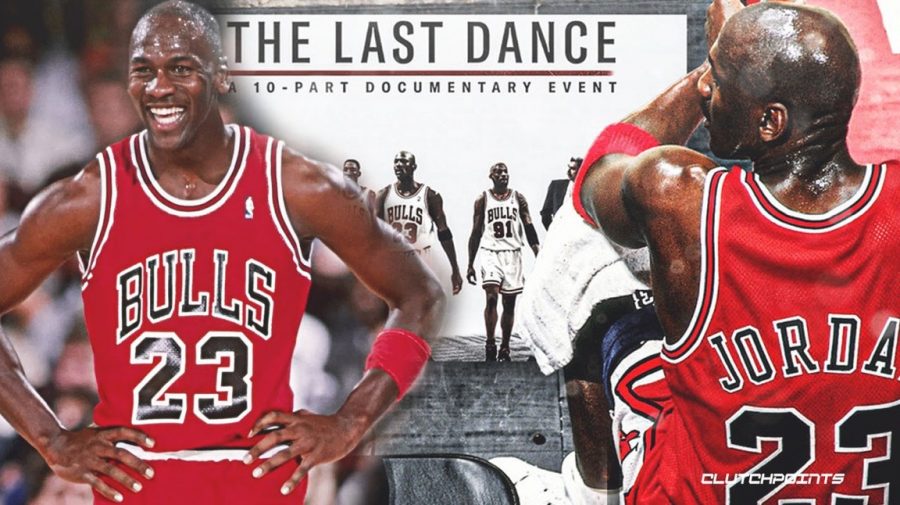 ESPN gave the sports world something to be excited about on Sunday, April 19 with the premier of the first two episodes of "The Last Dance". It is a documentary about the untold stories of Michael Jordan's historic career on the Chicago Bulls. It was originally scheduled to air in June, but with Coronavirus, Jordan and ESPN agreed to show it to the viewers earlier.
The 10 episode series highlights the 1997-98 season, which was the last year the Bulls won the championship. Jordan and the Bulls allowed an NBA camera crew to follow every move they made during the whole season. 
Many Emery students were very excited to watch the premiere on Sunday night, as they weren't alive in the late 90s. Junior Alex Brody said it is a "well done documentary that is bringing a new generation of viewers to Michael Jordan." Brody also believes that this has "sparked a debate about who is the greatest of all time is basketball."
Not only did ESPN try to highlight Jordan and his never told stories, they also interviewed over 100 different people that were "close to the team" to capture "different personalities," according to ESPN.
The first two episodes highlighted the disagreements between the front office staff and the team personnel. General Manager Jerry Krause was a brilliant basketball mind who was not liked in the locker room. Jordan, and head coach Phil Jackson all didn't get along with Krause. Krause told Jackson prior to the start of the 97-98 season that this would be his last as the head coach of the Bulls. Seven time all star and NBA legend Scottie Pippen was also highlighted in the documentary as someone who disagreed with Krause.
Pippen, who was arguably the second best player in the whole league at the time, had the 122nd lowest salary in the NBA. His contract  was 7 years for $18 million according to the documentary. This was an extremely low salary for one of the best players of all time. Jerry Krause refused to pay him the money he wanted, and deserved.
An average of 6.1 million viewers tuned in to the first two episodes, and the numbers will continue to rise as more episodes are released every Sunday. The rest of the season can be seen on ESPN every Sunday at 9pm ET.