Week 14 NFL Power Rankings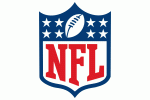 Welcome to this week's edition of the 9825's NFL power rankings going into Week 14. As we near the home stretch of the NFL season, here's how I see things shaping out with playoff implications going into the last quarter of the season.
32. Bengals 2-9-1, Week 13: L 19-7 at Dolphins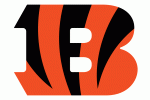 The Bengals were hanging with the Dolphins briefly without star rookie QB Joe Burrow. The only thing of note from this contest was the fight that broke out between WR Tyler Boyd and Dolphins CB Xavien Howard, and the large brawl that took place after an obvious cheap shot hit on a punt return.
31. Jets 0-12, Week 13: L 31-28 vs Raiders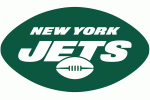 The Jets may have executed the most perfect tank job in the history of the NFL. Leading the Raiders with seconds to go in the fourth, DC Gregg Williams aka "Dr. Heat" dialed up a blitz which resulted in a wide-open Henry Ruggs touchdown. Williams was fired after the game for his questionable play-calling, but Jets fans five years from now will look back to this moment and be happy for that loss to the Raiders when they have QB Trevor Lawrence with the first overall pick in the draft.
30. Cowboys 3-9, Week 13: L 34-17 at Ravens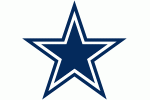 HC Mike McCarthy's first season as the leader of America's team has been a complete wash. Hopefully next year with a healthy Dak Prescott and revamped defense they can compete in their rapidly closing Super Bowl window.
29. Chargers 3-9, Week 13: L 45-0 vs. Patriots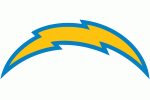 How does HC Anthony Lynn still have a job? That was the most embarrassing loss of the season for any team this year, and hopefully, the Chargers front office is able to cash in this offseason by signing a competent head coach to a squad that is oozing with talent on both sides of the ball. 
28. Jaguars 1-11, Week 13: L 27-24 at Vikings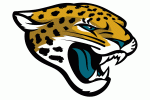 The Jags are a very frisky team having played nearly every opponent this year close. This is a very well-executed tank job by HC Doug Marrone who I hope is able to keep his job next season but it is increasingly unlikely.
27. Broncos 4-8, Week 13: L 22-16 at Chiefs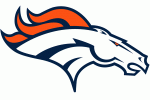 The Broncos defense has been really solid as of late and they were able to hang with divisional opponent Kansas City for most of that game on Sunday night. Everyone expected the Broncos to be the dark horse (no pun intended) contender from the AFC this year, but due to a litany of injuries, let's push that prediction back another year.
26. Eagles 3-8-1, Week 13: L 30-16 at Packers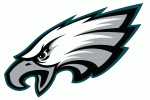 The Eagles are a complete dumpster fire at this point of the season as evidenced by the benching of Carson Wentz for Jalen Hurts last Sunday against Green Bay. This should be an interesting offseason for Philly, and we'll be standing by to see what happens with HC Doug Pederson.
25. Panthers 4-8, Week 13: Bye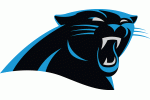 The Panthers were on a bye and look to bring back all-pro RB Christian McCaffrey this week. They should limit him as much as possible to prevent further injury in this lost season and hope to net a top draft pick.
24. Bears 5-7, Week 13: L 34-30 vs. Lions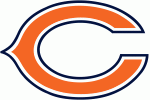 The Bears choked yet again after cruising in the first half over the Detroit Lions. This is like the reverse of what happened in week one when the Bears also played the Lions, but the Bears were able to come back at the last second. This team is a joke and the defense has quit and I don't blame them. Let's see if GM Ryan Pace and HC Matt Nagy still have jobs come next season.
23. Falcons 4-8, Week 13: L 21-16 vs. Saints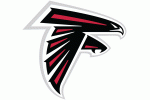 The Falcons played decently against the Saints on Sunday and had a chance at the end of the game to win, but there really isn't much to write home about.
22. Texans 4-8, Week 13: L 26-20 vs. Colts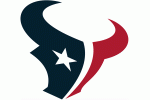 Deshaun Watson is really good. The QB cried after a heartbreaking loss to Indy claiming that this loss "hurts the entire city of Houston." He's a special player and hopefully, whoever comes in as GM and HC next season will be able to build a Superbowl caliber squad around this once in a generation talent. Also, Will Fuller and Bradley Roby were suspended 6 games for PED use, one has to ask if strength and conditioning coach Brian Cushing had something to do with this.
21. Lions 5-7, Week 13: W 34-30 at Bears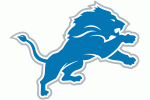 Shoutout to the Lions for winning their first game after firing HC Matt Patricia. Down ten with minutes remaining in the fourth quarter, they were able to pull a surprising upside to the Chicago Bears playing spoiler to the little playoff hopes they had remaining.
20. San Francisco 49ers  5-7, Week 13: L 34-24 vs. Bills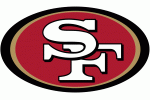 Unfortunately, the 49ers look to be about finished and a lot of it really isn't their fault. They're still a good team but have gotten very unlucky with injuries this year and were told by the county of Santa Clara they were no longer able to play home games in San Francisco. Having to play two home games in Arizona, sleeping in hotels, and dealing with COVID protocols may just be too much to overcome. 
19. Washington Football Team 5-7, Week 13: W 23-17 at Steelers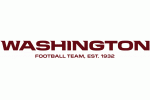 And the Washington Football Team has defeated the 11-0 Pittsburgh Steelers. That was a sentence I'm sure no one ever expected to read. Washington has played amazingly on defense and QB Alex Smith looks like he is going to retain his job for next season as well. First place in the NFC East between the Football Team and NY Giants is going to be a photo finish as the season nears its close.
18. Arizona Cardinals 6-6, Week 13: L 38-28 vs. Rams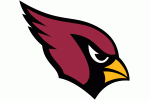 The Cardinals have not looked so great lately on route to a 3 game losing streak. If the playoffs started today, they would be edged out by the Minnesota Vikings for that final wildcard spot. This is looking like an 8-8 football team which may be good enough to make it to the playoffs in the NFC.
17. New York Giants 5-7, Week 13: W 17-12 vs. Seahawks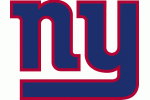 The G-Men had their most impressive win of the season against the Seahawks on Sunday and it was without QB Daniel Jones who was out with a hamstring injury. It looks to be a two-man race for the NFC East title with Washington, and the New York Football Giants have a stronghold in that race-winning both games against Washington this year. Cruising to a 4 game winning streak, the Giants have proven themselves as a solid football team that wildcard teams may not want to face come January.
16. Baltimore Ravens 7-5, Week 13: W 34-17 vs. Cowboys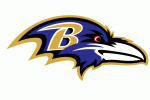 There were at least four strains of COVID-19 found in the Baltimore Ravens locker room over the past two weeks of their outbreak. With Lamar Jackson and JK Dobbins back from the Reserve/COVID-19 list, they made quick work of the Dallas Cowboys on Tuesday, keeping their playoff hopes still alive.
15. Patriots 6-6, Week 13: W 45-0 at Chargers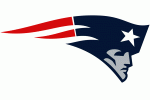 Who could have predicted the Patriots absolutely curb-stomping of the Chargers on Sunday in a 45-0 victory in Sofi Stadium? New England is back to .500 and if they win out will most likely make a playoff appearance in January. With tiebreakers over the Ravens, Raiders, and Dolphins it is looking increasingly likely they can surpass these playoff hopefuls in the standings.
14. Vikings 6-6, Week 13: W 27-24 vs. Jaguars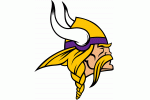 The Vikings are another squad who were able to climb out from the depths of an 0-3 start back to a 6-6 record and into the final Wildcard spot. What's troubling is that they've had two games in a row against league bottom feeders in Carolina and Jacksonville where they have narrowly escaped with the victory. But rookie WR Justin Jefferson is making his case for OROY after yet another dominant performance.
13. Las Vegas Raiders 7-5, Week 13: W 31-28 at Jets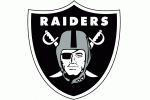 The most electric moment during last Sunday's witching hour was the 42-yard bomb from Derek Carr to Henry Ruggs with seconds remaining in the fourth quarter for the game-winning touchdown against the Jets. Ruggs was able to redeem himself and save the Raiders season after fumbling midway through the fourth to set up a Jets' go-ahead touchdown. Let's see if the Raiders continue to fizzle out or if they can make a late-season push for a playoff spot.
12. Titans 8-4, Week 13: L 41-35 vs. Browns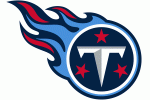 That was a tough one, especially in the first half, but at least the Titans showed a little fight late to make the final score look somewhat respectable. This is who Tennessee is, they are a good, not great, team that matches up well with some and not so well with others.
11. Seahawks  8-4, Week 13: L 17-12 vs. Giants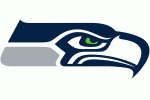 Just when the Seahawks look like they've turned a corner, they drop a loss to Colt McCoy and the Giants at home. The Giants are playing good football right now, but it's no excuse for Wilson and Co. who look like they have squandered their NFC West stronghold to the Los Angeles Rams.
10. Indianapolis Colts 8-4, Week 13: W 26-20 at Texans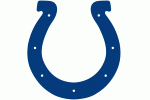 The Colts nearly lost that game to the Texans if it weren't for an errant snap on the goal line. Indianapolis, which has a very strong roster, has dealt with injuries to their prestigious offensive line, and QB Phillip Rivers has a foot injury that will require surgery at the end of this year. The Colts will accomplish nothing more than a first-round playoff exit if their current trajectory is continued. The game this weekend against the Raiders is paramount for their season, so expect a great game between these two.
9. Miami Dolphins 8-4, Week 13: W 19-7 vs. Bengals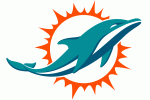 Sitting at 8-4, the Dolphins face the toughest stretch of their schedule against the Patriots, Bills, Chiefs, and Raiders. If they can win two of those four they should have no problem entering the playoffs as a wildcard team.
8. Cleveland Browns 9-3, Week 13: W 41-35 at Titans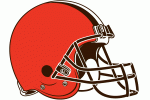 That had to have been the biggest Cleveland Browns victory this century. Piling on touchdown after touchdown in the first half, the Browns look like they can compete with any team in the league behind their high-powered rushing attack as well as a solid Baker Mayfield who threw for four touchdowns. This is the first time since 2007 the Browns will finish with a winning record, HC Kevin Stefanski deserves a ton of credit for turning this franchise around.
7. Pittsburgh Steelers 11-1, Week 13: L 23-17 vs. Washington Football Team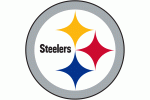 While the Steelers may have cruised to an 11-0 start after having one of the league's easiest schedules, this is still a Super Bowl contending squad that is in sole possession of the AFC's first-round bye. After dealing with a COVID outbreak which pushed Pittsburgh's divisional game with Baltimore to a Wednesday, it isn't surprising they dropped their first loss of the season to the Washington Football team off of that short week. However, losing LB Bud Dupree for the season with a torn ACL is yet another blow to a strong Steelers defense that has lost a few notable star players for the season due to injury.
6. Tampa Bay Buccaneers 7-5, Week 13: Bye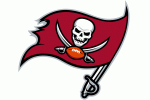 After a few tough losses to the Rams and Chiefs, I fully expect the Bucs to come out of this bye week stronger than they have played all season. To make a Super Bowl run, it's all about peaking at the right time, which I firmly believe the Buccaneers are poised to do. With the Saints holding a firm position as the top team in the NFC South, it looks as if the Bucs will be on the road for every game come playoff time, except possibly if they come out on top in the NFC, which will result in the first home Super Bowl game since the Ravens did it in 2012.
5. Green Bay Packers 9-3, Week 13: W 30-16 vs. Eagles
The Packers have looked great as of recently behind possibly one of QB Aaron Rodgers' best seasons. WR Devante Adams is possibly the best wideout in the NFL right now, and the defense has been playing solid. 
4. Los Angeles Rams 8-4, Week 13: W 38-28 at Cardinals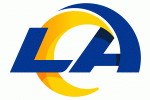 The Rams dashed the Cardinals' playoff hopes on Sunday with a convincing win in Arizona. This defense led by Cornerback Jalen Ramsey and Defensive Tackle Aaron Donald is possibly the best in the NFC, and when the offense is able to run the ball and pass off of play-action they're very hard to beat. Fun Stat: Rams HC Sean McVay is 33-0 when leading at halftime.
3. Buffalo Bills 9-3, Week 13: W 34-24 at 49ers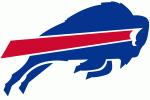 The Bills pulled off a dominant performance against a scrappy 49ers squad last week in Arizona. QB Josh Allen threw for 4 touchdowns and WR Cole Beasley has continued to ball out in one of his best seasons securing 9 catches for a career-high 130 yards and a touchdown. With the Steelers finally dropping a game, the Bills are solidified as the second-best team in the AFC. Let's see what happens when the aforementioned Steelers and Bills clash this weekend in what is expected to be the best game of the Sunday afternoon slate.
2. New Orleans Saints 10-2, Week 13: W 21-16 at Falcons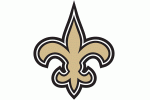 The Saints nearly lost that game to the Falcons if WR Julio Jones was able to make that catch in the endzone. On a positive note, QB Taysom Hill was able to complete his first NFL passing touchdown on Sunday (two of them to be precise). The Saints are the first team to clinch a playoff spot and are all but guaranteed to have the number one seed in the NFC.
1. Kansas City Chiefs 11-1, Week 13: W 22-16 vs. Broncos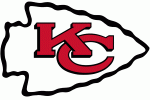 Coming off the heels of a competitive SNF game against divisional opponent Denver, the Chiefs are tied with the Pittsburgh Steelers for first in turnover differential. It is increasingly likely that the Steelers drop another game in the regular season, which could result in a third straight AFC championship game played at Arrowhead in January.