Astros Open 2021 Spring Training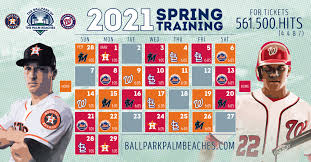 February means spring training for excited baseball fans, as  all thirty Major League will report to their spring training complex in either Florida or Arizona for a month-long preseason before the long season begins. 
The Houston Astros will enter the spring with mostly familiar faces.The headline of the offseason came in January as star Center Fielder George Springer said goodbye to the team that drafted him in 2011, signing a six-year, $150 million contract with the Toronto Blue Jays. Springer played seven seasons with the team and had a career average of .270. His biggest accomplishment with the team was winning the World Series MVP in 2017, helping the Astros win their first World Series in team history. 
While the Astros were not able to re-sign Springer, they did keep star outfielder Michael Brantley. He might not be the loudest in the clubhouse, but he will bring leadership and a great bat to the stadium everyday. 
The Houston infield will be at the top of the league once again. Shortstop Carlos Correa will play alongside Third Baseman Alex Bregman, while Second Baseman Jose Altuve and first baseman Yuli Gurriel round out the infield.
Bregman is ready for an MVP season, as he has put on 27 pounds of muscle this offseason, to get him to 207.  In a recent interview, Bregman said, he "just got in the gym and got after it," later saying that "last year left a sour taste in my mouth, and I'm going to get after it and get ready to go." While the infield has remained the same, the pitching rotation lost ace Justin Verlander to Tommy John surgery. 
Starting Pitcher Lance McCullers will bolster the club at the top of the rotation, in his second year back from injury and needing to play a pivotal role in the Astros' season if they want to return to the World Series. A guy to watch for this year in the rotation is young Lefty Framber Valdez, who put together a nice campaign in the 2020 Covid Season. Valdez was sensational in the playoff run last year, and looks to do it again for the Astros. 
Overall, the club is poised to make another playoff run, and build on their ALCS appearance in 2020. The veteran infield should have a big year, and don't be surprised when some young guys step in and get the job done.