An Ancient Hatred Very Much Alive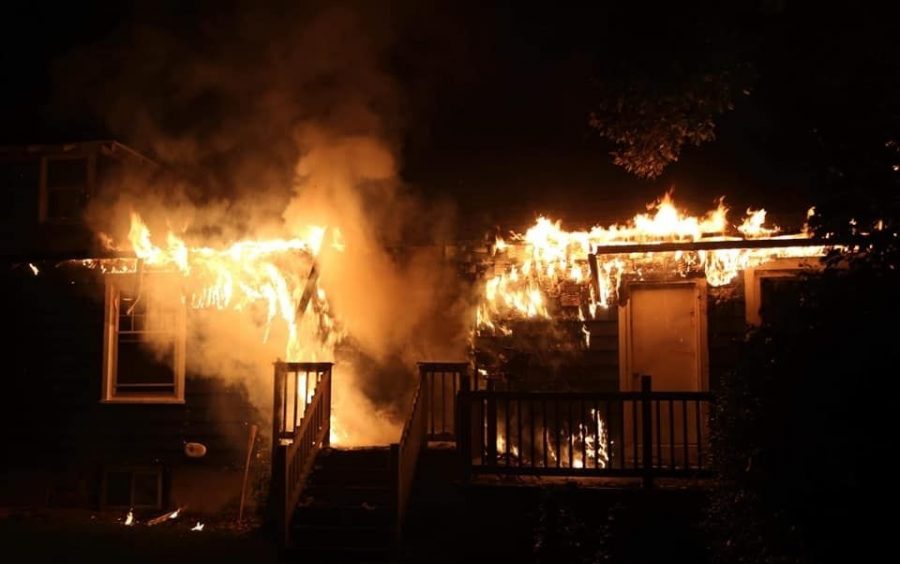 On the night of August 26, the Chabad House at the University of Delaware was burned down in a case of arson, causing over $75,000 in damages and destroying one of the university's epicenters of Jewish life. Across the country at Arizona State University, another hostile attack towards the Jewish community unfolded; flyers proclaiming that "Hitler was right" and numerous swastikas were found plastered around campus. The flyers were removed by the university after reports surfaced. These recent incidents, though shocking, have occurred on what has been a mounting wave of anti-semitism throughout the United States. 
The Anti Defamation League has recorded over 2100 antisemitic attacks in 2019, a 12% increase over the prior year and the highest number of antisemitic incidents recorded in four decades. The attacks have ranged from harassment to vandalism of property to physical assaults against Jewish people. Some of the more prominent cases include mass shootings at synagogues in Pittsburgh, Pennsylvania and Poway, California and physical and verbal attacks against Hasidic Jews in New York and New Jersey.
American antisemitism is thriving on both the left and right sides of the political spectrum and has increased with the rise in extreme right-wing political groups in America.  According to the FBI, the ADL, and the Southern Poverty Law Center, far right extremism poses a genuine threat of domestic terrorism.  Acts like the mass shooting at the Tree of Life Synagogue in Pittsburgh reveal the danger these groups and individuals pose to Jews, law enforcement and civil society in general.  Likewise, antisemitism has flourished in recent years in extreme pockets on the left that give platforms to open anti-semites such as Louis Farrakhan, the head of American black nationalist group Nation of Islam. Farrakhan has referred to Jews as "termites" and "Satanic" and has accused them of promoting pedophilia in Hollywood.
Recent anti-semitic attitudes have not just been present within fringe political groups.  Disturbing trends on  TikTok reveal insensitivity towards Jews amongst teenagers and young adults. Such incidents include an American army officer making a Holocaust joke and the TikTok algorithm showing users a upbeat song with lyrics referencing Auschwitz.  
Interim Head of Upper School Joe Weinstein-Sears commented on how antisemitism affects Emery/Weiner, saying, "Obviously antisemitism continues to be a serious problem for EWS students…. [antisemitism] is an ancient hatred, but recent events show that it is very much alive in our present."
When asked if he has ever been worried about Emery being a victim of antisemitic attacks, Mr. Weinstein-Sears expresses that it's "always in the back of [his] mind" and that a constant fear of being a target "goes with the territory" of being a Jewish school. "I know there are some people who would love to [target us] if given the opportunity," Weinstein-Sears explains. "But, you know, we always have to be vigilant as a Jewish school."
David Nirenberg, noted expert and author on the history of antisemitism and dean of the University of Chicago Divinity School, commented in the New Yorker, "…it does feel to me like we are in an era worth defining in terms of anti-Semitism or anti-Judaism, by which I mean we are in an era where many different societies are reviving ways of explaining the complexity of the world in terms of the dangers posed by Judaism or Jews."  
Experts say the key to combating the spread of antisemitism is exposing it and calling it out – regardless of whether it originates from those on the left or the right.  As journalist Yair Rosenberg wrote in a 2019 tweet, "Anti-Semitism predates the modern left and right. It infected everyone from Hitler to Stalin. No community or ideology is immune. Attempts to pin the hate on one part of the political spectrum are attempts to excuse one's allies at the expense of Jewish lives. Don't be this guy."