Senior Sippurim – COVID Style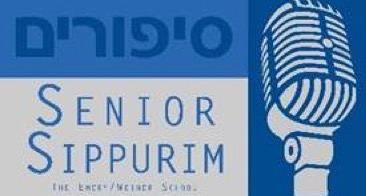 The Emery community has welcomed and embraced a new tradition: a monthly Senior Sippurim (Hebrew for "stories") Series. This year marks the third year of the program that Ms. Ford and Rabbi Sheinkopf are leading this year. In this unprecedented school year, the tradition will look different, but the same message as previous year will apply through the program. 
Seniors selected by Ms. Ford and Ms. Sheinkopf give a ten-minute speech during Ma'amad that showcases a story that reflects their identity. A safe and judgement-free space has been created through this program to allow students to give speeches that address something that has impacted their life and had a lasting effect on them. 
One student delivering a speech is senior Daniel Malev, who says he was "really happy to be chosen" and also believes that "it is a good opportunity to share my story." Each of this year's seniors on the series is excited to embrace this opportunity to share their stories with a larger audience. 
Ms. Ford, who co-runs the program, is "excited for this year's series."  "Powerful stories are waiting to be told by these students," she adds. The seven stories being told through this years program have empowering messages that will reach out to the audience just like stories that seniors have told in previous years
Every year, the program unites Emery, and considering the current circumstances, this year's program will look to connect everyone during these difficult and unprecedented times. Each year, the Emery community gives the utmost respect to the speaker and this year will be no different. The seven seniors who have been chosen are extremely proud of the opportunity in front of them, and with their courage and strength will represent themselves through this year's Senior Sippur program.