An Update on the COVID-19 Vaccine Distribution in Texas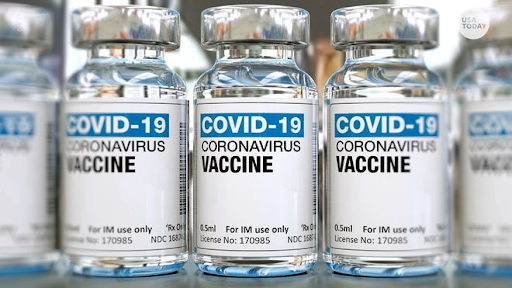 Texas continues to receive doses of the Pfizer and Moderna COVID-19 vaccines and is distributing statewide to hospitals, pharmacies, local health departments and freestanding ERs. According to the American Association of Retired Persons (AARP), the first priority group,  1A , includes health care workers and residents of nursing homes and other long-term care facilities. Other groups will receive vaccines in coming months, as more vaccines are made available. The Texas Commissioner of Health, Dr. John Hellerstedt, appointed an Expert Vaccine Allocation Panel (EVAP) to make recommendations on vaccine allocation decisions. This includes identifying groups that should be vaccinated first. The goal is to provide the most protection to vulnerable populations and critical state resources.
According to Texas Health and Human Services, front-line healthcare workers and residents at long-term care facilities (called Phase 1A), along with people over 65 or with a chronic medical condition have an increased risk for severe illness from COVID‑19 (called Phase 1B), are currently eligible to receive the COVID‑19 vaccine. According to Time News, the best estimate of when the vaccine will be available for the general public is Spring 2021. This date is tentative, depending on vaccine production and how quickly other vaccines become available. According to the Texas Department of State Health Services, EVAP is considering what criteria could be used for later stages of vaccine distribution. 
According to Houston Health Services, as of January 10, the Houston Health Department has received a total of 22,150 doses of COVID-19 vaccine, administering 14,297 doses at locations including Minute Maid Park, Bayou City Event Center, Northside, La Nueva Casa de Amigos, Sharpstown and Sunnyside health centers. The department also transferred 1,900 doses to other providers. Texas is set to receive 333,650 first doses of COVID-19 vaccine for 260 providers across the state, including nearly 80 hubs capable of focusing on large community vaccination efforts. State officials are warning the COVID-19 pandemic is at its worst in Texas after 1,231 deaths were reported for the state in just three days.
In four weeks, more than 1.5 million doses "have been shipped to providers across Texas," Texas Governor Greg Abbott said in an interview with the Texas Tribune. Of those, he said more than 800,000 had been administered to Texans, and more than 83,000 of them were second doses. Later in the interview, Governor Abbott also praised the state's vaccine rollout and the success of the large-scale "vaccination hubs" were instrumental in speeding up the administration of the vaccine. 78 percent of the 1,725,575 doses already shipped to providers have been administered, including second doses, Abbott said. The hubs, of which there are nearly 80 across the state, allow Texas "to have several locations capable of vaccinating thousands of people at each of these locations," he said. Abbott said. 
According to ABC13 Houston, Texas, is efficiently surpassing other states in administering the vaccine, topping 1 million total doses as of Jan 15th. As of Jan 18th, the state had fully vaccinated, nearly 180,000 people. With the numerous people vaccinated, essential workers such as teachers were interviewed. Teachers at Emery give their opinion about how Houston is administering its vaccines.  
Houston is, "doing the best that they can do—the situation is not ideal. It seems that Mayor Turner has been very vocal about his support in getting everybody this vaccine in the most equitable way possible," said Junior English teacher Jennifer Williams. Williams feels that her actions towards coming to work would not change, but getting the vaccine would make her and her family "feel a lot safer after the second dose." 
Later in the interview, Williams emphasizes that she would still proceed with the utmost caution because "receiving the vaccine doesn't mean that [she] can't pass [Covid-19] to others who are still valuable." Junior Sophie Kalmin feels cautiously optimistic about what life would look like if more than 90 percent of the population were vaccinated. 
"I know that right now the priority is to vaccinate healthcare workers and first responders, but after that, it's my hope that everyone will willingly vaccinate themselves. After that, I hope that life will start to resume the way it looked like before [COVID] started," said Kalmin.
After receiving the first dose of a COVID-19 vaccine, recipients should get a card from their provider saying when and where to return for their second dose, Governor Abbott has said in an interview with the Houston Chronicle. Follow-up text messages, e-mails and phone calls are also part of a statewide communication plan to ensure proper vaccination. The Texas Immunization Registry (called ImmTrac2) will provide local health departments and provider organizations tasked with reminder outreach with regular updates on patients who are almost due for their second dose, according to the state's interim COVID-19 Vaccination Plan. The Center for Disease Control (CDC) has also launched a web tool called v-safe that lets you sign up for text message reminders for your second vaccine appointment and report possible side effects.