Gogh For A Night Out: Houston's New Immersive Van Gogh Exhibit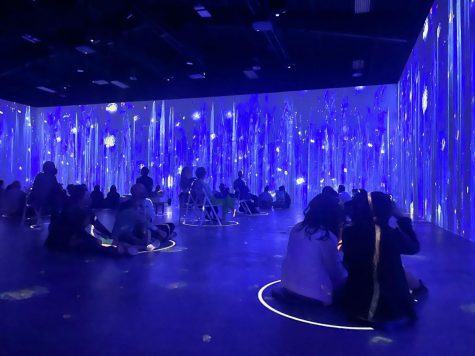 Imagine a room enclosed by Van Gogh's iconic Sunflowers and dreamy Starry Night. Finally, after months of anticipation, the doors to the Immersive Van Gogh Exhibit have opened in West Houston, allowing Houstonians to jump inside Van Gogh's paintings.  
The new virtual reality experience displays the progression of Van Gogh's celebrated career with images of his works swirling along the walls. As visitors sit in small, socially distanced pods, soothing music and alternating light arrays make the building appear like a giant 500,000 cubic foot canvas. The extensive exhibit with an area of 20,000 square feet additionally includes separate galleries that highlight the development of his technique and its lasting impact on the art community. 
The exhibit is suitable for a broad audience, including families, school groups, couples, kids, and the elderly. Grace Chang, a student in the art program at The Emery/Weiner School, highly encourages Emery students to see this new exhibit. Chang, a 2021 Scholastic Gold Key Art Award winner, expresses that art exhibits inspire her creativity. Chang explains that when exploring exhibits, "you get to experience different artworks and styles which can add to your own creations." In addition, the opportunity to observe pieces made by an acclaimed artist can assist students in navigating what type of artwork they want to create. "If a student is lucky, it might even spark the idea of their next masterpiece," Chang concludes. 
 Chang has not yet visited the museum, expressing that it seems that visiting local exhibits has gotten more difficult ever since the pandemic. However, Chang will order tickets because she "wants to learn more about one of the greatest artists in the world's history "and has seen "really amazing photos on social media." Chang is confident this interactive exhibit will benefit everyone because it "revolves around a historical figure that has influenced culture forever."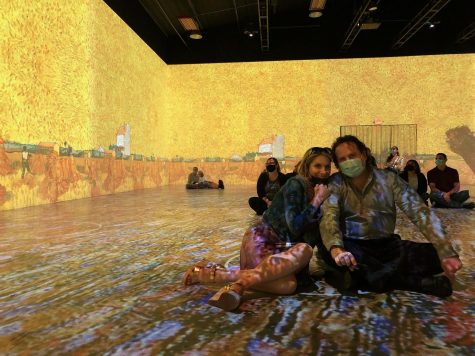 To learn more about the exhibit, prospective visitors can look at the website that highlights ticket offers, the online gift shop, and gift vouchers. This futuristic exhibit is in Houston through Jan. 3, offering an entirely new way of capturing and experiencing art. Tickets range from $34.99 to $54.99. Just don't forget your mask, so it is safe for everyone to gogh!