The Most Controversial Emery Topic: The Homecoming Theme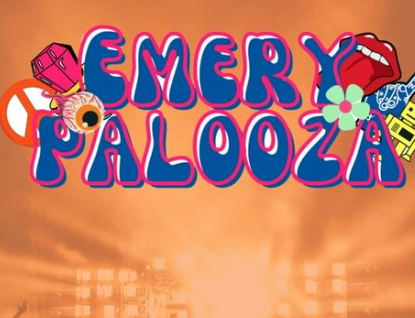 After the homecoming breakout on Monday, Sep.12, the homecoming theme 'Emery-Palooza,' Emery erupted in controversy and mixed opinions from the whole student body.  
Before the start of the school year the Emery Booster Club (EBC) was tasked with developing a fun, interesting, and original idea for the homecoming theme. After spending many hours developing the theme, they ultimately landed on Emery-Palooza, a play on the popular music festival Lollapalooza. 
According to sophomore Alex Levy, the homecoming theme, Emery Palooza, is a perfect theme, due to its familiarity and relevance within Emery culture"Emery students have been to some type of music festival before," said Levy. He praised the theme for being "easy to dress to," mentioning how the theme gives creativity to all students, rather than limiting them to one certain costume. Furthermore, he believes the wide range of possible costumes will be fun and interesting because no two people will look exactly alike. 
Even though several students agree with Levy, many students still see Emery-Palooza as "boring" and "redundant." Many believe the homecoming theme is playing it safe, and not thinking outside of the box. Audrey Hochglaube, a Junior, voices her frustration with the homecoming theme, stating that the theme is playing it safe, and easy on EBC's end.
"I think everything about the theme is overall mid, I think it would have been better if it was more out of the box. On one hand, that is easier for some people, and on the other hand, it's boring," said Hochglaube.
However, not all students fall perfectly into the category of loving or hating the theme, rather, many students have mixed feelings about the theme. Senior Gabby Samules on one hand, loves the homecoming theme, for it strays away from the overdone homecoming themes like disco, Hollywood, or Once Upon A Time, that have been customary for many highschools. On the other hand, however, she believes the theme makes it hard to dress for school appropriately.
"I like the homecoming theme for this year. I feel like it's very different from what we've done in the past… but being festival themed I think it's kind of hard to dress up for because the festival theme is very out of dress code" Gabby shares.
 Ultimately, this bold theme choice leaves the student body divided. However one thing is for certain, the Emery community is looking forward to the exciting events and decorations planned for homecoming this year.