I. Weiner's Transition To Emery/Weiner: Much More Than A Name Change
Emery/Weiner is a prominent private middle and high school in Houston, with hundreds of students filling the halls of the iconic Jerusalem stone buildings. But prior to the establishment of Emery on its current campus, the school existed in the form of a much smaller middle school ten miles down the road, I Weiner.
With as few as 10 to 20 students per grade, I. Weiner was vastly different from the Emery/Weiner that is known today. The old campus lacked many facilities that current Emery students view as necessary, such as a gym and auditorium. Yet the small size did not negate the experience students and faculty had as a part of this school.
Kirk O'Neal, former I. Weiner history teacher and current Emery/Weiner learning specialist, explained that when he first "went to I. Weiner, [his] experience was unbelievably beautiful," as he was coming from a large public school and "couldn't believe the small size of the classes and how engaged the students were." Yet as I. Weiner continued to expand, the school leaders saw the value in allowing their students to continue receiving their Jewish education as they moved on to high school. So, they moved to Stella Link Road, where the middle school building awaited them, and the high school shortly followed. 
The expansion of I. Weiner followed soon after the campus move, with the class sizes quickly growing from twenty to sixty. Cara Bendayan, former I. Weiner student and current Emery/Weiner History teacher explained that students could join many sports teams and clubs. However, the I. Weiner, she attended, still looked very different from Emery today. Bendayan stated that when she was a student, "half of the high school building, the art wing, Caress Stadium, and more did not exist."
Upon the establishment of Emery High School, I. Weiner Middle School became part of the larger Emery/Weiner school. O'Neal observed not only the addition of the high school but also many other changes during his time working at the school. He addressed many differences but especially emphasized that "the theatre and sports programs at Emery/Weiner today are state of the art," unlike those that existed at I. Weiner.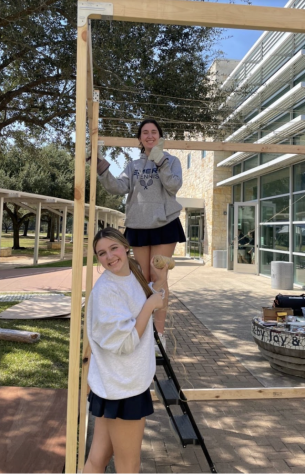 The Emery/Weiner that exists today has grown astronomically from the I. Weiner, that was around decades ago. What started as a small middle school evolved into a school with almost six hundred students, dozens of sports and clubs, brand-new facilities, and much more. Yet even when reflecting on all of the changes, Bendayan notes similarities such as the "Jewish education" and "student-oriented faculty," and O'Neal emphasizes that his experience at Emery is just as amazing as when he became a teacher at I. Weiner 26 years ago.